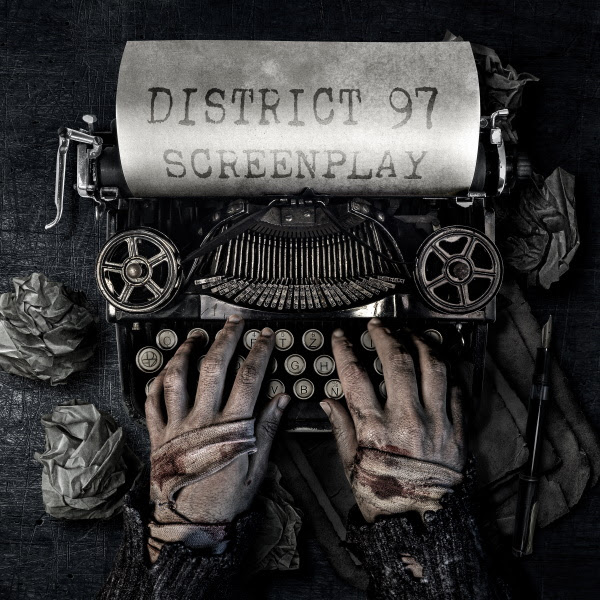 A big part of my life has always been music.
Sadly, my mother who was a professional musician, and probably from playing music and having a good time in too many bars, lost a horrible battle to the bottle, at age 49. I was seven years old when my father told me that she died. A talented lady. Professional musician. Not famous. Performed shows on her own or with bands. Was into upbeat instrumentals. When it came to listening to the tunes, my mom really enjoyed, Herb Alpert and the Tijuana Brass. They were very popular back then. This is after I was born, in a time called 1960s. Thelma played piano, accordion, and had a nice singing voice. I inherited absolutely none of that musical ability. Zip, zero, nothing. I always felt cheated that the Grim Reaper took her away from my Dad and me when I was so young. What I did get from Mom, was an insane love for music itself. It's in my blood, for sure. A blessing throughout my life.
I tried learning the drums as a child. Was after my mom's death. My father never really supported me on that. He turned into a pretty heavy drinker after his wife/my mom passed. My educated guess is they met in a bar. Both were dead by the time I was 11, so being the only child, with no other family per-say, I have no one to ask. Seems plausible. My dad, by the time he had me, was a self-made millionaire. A result of hard work, and a lot of sweat. He owned businesses that included eateries and taverns. I inherited money when I turned 18, that I spent in less than a year. I brought a duplex house on the Jersey Shore, and a new 1979 Trans Am, which turned out to be a major lemon. I took a $3,000 loss on that car, just to get rid of it.
Now back to when I was a youngin', in my first foster home, meaning there were more, I decided to mentally forgo the drums, and at the age of 13, try to learn how to play guitar. That was fine for a little while. I moved, and life was not the same. I struggled and was labeled a juvenile delinquent. It was while I was in foster home number 3, that I sold the electric guitar and amp I had, so I could buy marijuana. Imagine that.
Decades later, I again got the music bug and wanted to learn to play yet another, musical instrument. This time it was the bass. I had a good teacher/friend come to the house. By this time, I'm much older now. Worked hard all my life. A lot of blue-collar jobs; physical labor. Long story short, arthritis in both hands kind of prevented me from going forward with that. I could play for about 20 minutes and then had to quit.
Never one to give up, I now dabble with the keyboards. Like my Mom, I play by ear. The sad thing for me is I'm presently going deaf. Regardless of that, I believe my torturing the neighbors when I practice helps me with my writing. The few original compositions I composed thus far, are but amateur attempts to help try to understand others and the creative process. A different perspective than most music critics. In the future, I want to learn to read music. Hopefully I'll take action and seriously follow through on that. Akin to learning a new language. Good brain exercise for a now, old fart, like myself.
"Uncle G" DISCUSSES…District 97 – Screenplay (2021)
A new live album. Largely recorded at the Boerderij Cultuurpodium (Netherlands), in October of 2019. I wish I traveled more. One of my many thoughts during the 2020 lockdown. That was so yesterday, right?
District 97 Screenplay, clocks in at over 2 hours long (2 CDs). Recorded live. With a good pair of headphones, it sounds like you were there. And as an at-home audience member, I can pretty much say after a few times listening to the whole show (2 discs) that there aren't any dull moments. Let me elaborate.
For starters, I love District 97 performing their latest studio Screens, in its entirety. A solid album! It's here!
And then there is a new (2021) studio tune called, Divided We Fall. It's raw! It's heavy! Recorded while apart; quarantine. Worth the cost of this double-disc live release, all by itself. Well… it's a very good track. Worth whatever they would ask for it if sold alone, I'm sure. And it's included here!
Followed by the rarest of rare District 97 songs that all followers of the band should have in their audio collection. They are here!
And then it's cover tunes that will rock your socks off. One of these tracks is with the late John Wetton of King Crimson/Asia/UK fame, on a King Crimson greatest hit; "21st Century Schizoid Man". That's here as well! Keep digging and you'll hear prog-rocks newest stars, Dave Kerzner and Fernando Perdomo, on the classic Yes song: Long Distance Runaround. All presented here; District 97 – Screenplay.
District 97 – A Little History
Leslie Hunt, became the lead singer for District 97, in the summer of 2008. If you ask me, doing a remarkable job ever since.
Fun Fact: The band which consisted of all guys, was an instrumental quartet before Leslie asked Jonathan Schang (drums and percussion) if she could join. The official reason she was hired was to compliment the sound. Added a whole new dimension.
Jump ahead to the year 2021, Leslie is not only the lead singer but a contributor to the group's sound, as well. Seven out of nine tracks that make up their newest studio album Screens, have Leslie's name on the songwriting credits. The next line…remember that I'm a writer. Her lyrics I find worthy of focusing on.
In general, those who listen to music do so for fun and relaxation. It's not a job. But, for me it is. Researching the band, I found interviews where Leslie gives details on the songs that she and the group put out there. It's when you are into the musician or band that this kind of talk becomes widely interesting. If not curious or fascinated, why give a rat's ass?
District 97 is one of those rock bands that you just naturally want to hear more when first hearing them. In the process, you also become inquisitive. Or maybe it's just, you want more. They are an active band. Worthy of your support and hard-earned money.
Founded in 2006, District 97 hails out of Chicago, Illinois (USA) and has an interesting story to tell. Fifteen years into it, they are now successful, a result of a lot of hard work. People in the band have come and gone. In 2021, a force to be reckoned with.
Thanks to the Internet, District 97 has stayed in communication during the pandemic with their fanbase. Possibly even creating new fans with new videos; Ghost Girl, Divided We Fall, and Takeover. And then include this live audio release. Not too shabby.
When C-19 is no longer a threat, it will be nice seeing District 97 and other rockers awaken, and hitting the road again. I'm in Las Vegas and hope to see District 97 live, very soon. Jumping ahead, after hearing Screenplay, I want to be able to see the band in concert. I admit, as of yet, I never have. Modern-day hard-rocking prog-rock groups like District 97, keep the interest in what I consider real imaginative music afloat. They also make this all appear pretty easy, but the truth is what you hear is pretty complex. Seasoned musicians who willingly embrace and work under the 'progressive-rock banner in which they're a headline act.
The Music
District 97 Screens is a solid studio album that I honestly, just started getting into. Taking on the Screenplay assignment, I felt it important to get to know the studio album that the band released a show from the tour. The live version presented herein comparison is pretty close to the cuff. Beginning with drum work on the opening track, Forest Fire, to the ending notes of, Ghost Girl. Nine tracks in total. Oh…let the live recording keep playing afterward. A cool surprise awaits. And that will finish, disc one. What's not to like? It rocks! It's chilled! Tempo, time signature, and style do change. From a cool metal prog to a spacy art-rock moment to hard rock and then a jazzy smoke-filled room sound, all in the same song. Musically, no restrictions. That is in part, what prog-rock is. Mix things up a little. Rinse and repeat. Why not a strong performer/talented singer/fiery vixen fronting the band? Add a light show and a cold beer or two, and I'm a pretty happy guy. In a perfect world, I could Uber home.
Doing keyboards District 97 is Andrew Lawrence. Complimenting those around and not so much competing with the others. The keyboard tones/sounds seem perfect for whatever the occasion. At times I hear a little Richard Barbieri meets Tony Banks. Two of my favorites so I'm not complaining. Andrew's capable at this point of inspiring others for his style is uniquely his own. Andrew's playing makes Screens a prog album. Not a minimalist but not overbearing.
On guitar is Jim Tashjian. This dude's playing makes District 97 ROCK! Similar to having a David Gilmour in your band, he's there when you need him. And he's also a good singer. Can play guitar like Steven Wilson, and is a John Lennon fan. That's a cool mix. On disc two of Screenplay is Jim doing a shortened version of John Lennon's Jealous Guy. It's a nice break in routine.
I like the way Tim Seisser plays the bass. You can hear him quite well throughout the whole recording. Gels well with the drummer, Jonathan Schang.
Back Catalog
Screenplay also includes a wide variety of additional live material spanning DISTRICT 97's back catalog. Two tracks, A Lottery, and Termites, were recorded at the same concert as Screens. The other offerings are from concerts past, dating back over a decade. Includes different musicians other than the present line-up.
"Uncle G" RATES…District 97 – Screenplay (2021)
Using the one to five-star rating system whereas one star means the recording equates to sucking shit balls on the planet Mars to five stars which would mean there is no six, so that must be the best that it can be. To immediately if not sooner, buy the product so you can be the envy of all your cool friends. Gary "Uncle G" Brown rates the superb live (also contains hidden treats) album, District 97 – Screenplay…5 stars!
The more I played each disc, the more I found things to enjoy. If a consumer, I'd be satisfied with my purchase. Warning: You will need to check out the band's entire catalog so you know the songs when played live, at a concert venue near you. Easier for me to say living in a city like Las Vegas, than living in a place, way off the beaten path. No more pandemic means…road trip!
District 97
Leslie Hunt – Vocals
Andrew Lawrence – Keyboards
Jim Tashjian – Guitars, Vocals
Tim Seisser – Bass Guitar
Jonathan Schang – Drums (producer as well)
Official Screenplay Promotional Video – Takeover
Helpful Links To Websites That Might Interest You
District 97 Official Website – www.district97.net
Cherry Red Records – www.cherryred.co.uk
Promotion: Glass Onyon PR – www.glassonyonpr.com