Blue Mountain Lake to Hemlock Pond
September 5 @ 1:00 pm

-

4:00 pm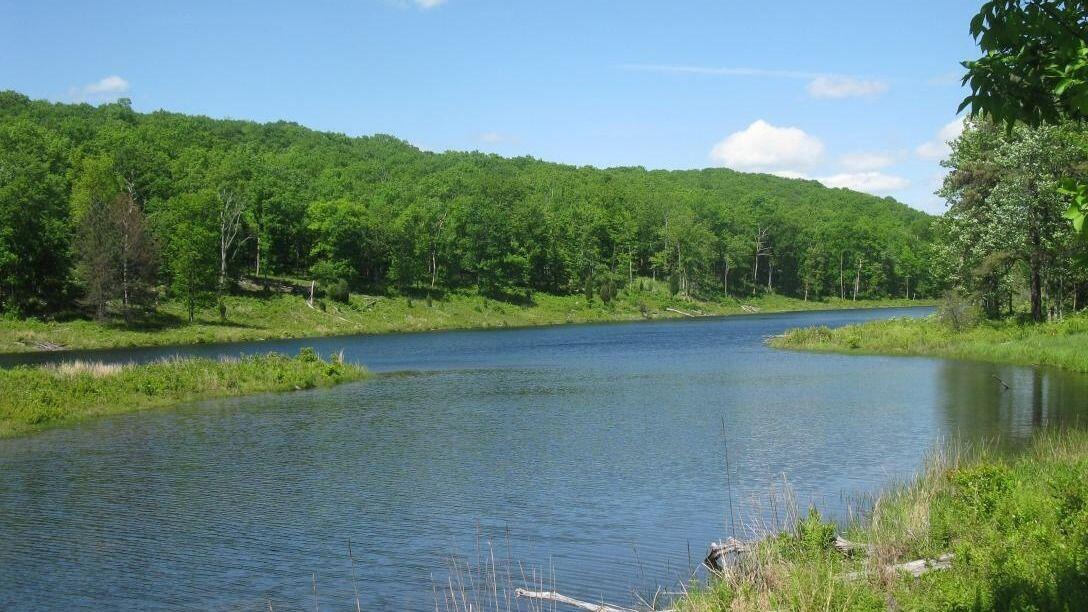 https://www.google.com/maps/place/Flatbrookville+Stillwater+Rd,+Walpack+Township,+NJ/@41.0976334,-74.9378978,17z/data=!3m1!4b1!4m2!3m1!1s0x89c362c57838969d:0xd7aa839f1c148a28?hl=en It takes you to three lakes – Blue Mountain Lake, Hemlock Pond and Crater Lake (if you want to add some miles). We will try and find Indian Rocks, which gives you a good view of Delaware River and High Point Monument, on clear days.
There is a short section of bushwacking along the lake trail so I highly recommend gaiters, wear good water proof hiking shoes and dress in layers based on the weather.
Length: 8+ miles (if we go to Crater Lake)
Difficulty: Advanced due to length
Elev Gain: 400′
Trail type: road way, rocky woods trails and woods roads
Duration: 4.5 hours
Parking lot GPS Coords: 41.098313, -74.935234
Directions:
Driving Directions — To access Blue Mountain Lake (1A) take exit 12 off of I-80. At the exit ramp follow signs for CR 521 North. After 5.2 miles turn Left onto Route 94 South. After 0.4 miles turn Right onto Main Street which becomes Blair Place and then CR 602/Millbrook Road. After 7.5 miles, make Right turn onto Old Mine Road (north), passing Millbrook Village. After 1.5 miles turn Right at the Blue Mountain Lake/Crater Lake sign onto Blue Mountain Lake Road. After 1.5 miles turn Left into Blue Mountain Lake trailhead parking area. OR
Take Interstate Route 80 west to the last exit in New Jersey (just before reaching the bridge over the Delaware River). Continue north on Old Mine Road, which parallels the Delaware River, for about 10 miles, until you reach Millbrook Village. Bear left at Millbrook Village, and continue 1.5 miles north to a large white house (where snacks and refreshments may be available). Turn right at this house, following the sign to Blue Mountain Lake, and continue for 1.3 miles to the parking area on the left.
DISCLAIMER: If you join us for this hike, please understand that you are responsible for your own (and your guests) preparedness and well-being and will hold no one else liable in case of injury or mishap. You agree not to hold the Organizer, Event Organizer, Assistant Organizers, or any other members responsible for any injury, mishap or any other situation that may happen at this hike. You are responsible to research this event, know the area and bring the proper gear. Your attendance to this hike signifies that you have read and accepted the terms of this liability waiver.
Meetup Rules: This is a social event and not a guided hike. As such you are responsible for understanding and following all laws within the park. You accept responsibility for the safety of yourself and any friends you invite from outside the group. Attending this event signifies you understand the physical challenges and agree that you are physically capable and that you will be responsible for your own safety.