Mill Creek Marsh and Secaucus Greenway
August 11 @ 10:00 am

-

2:30 pm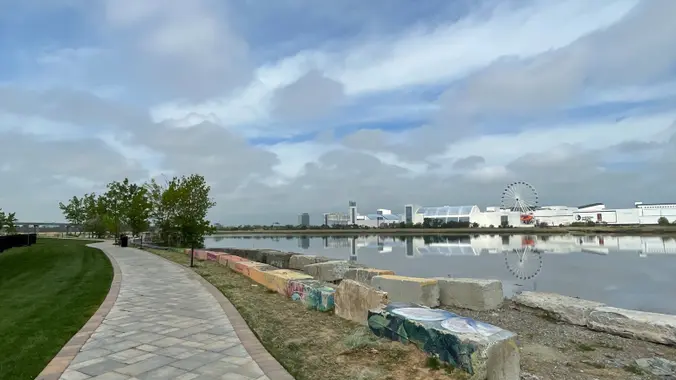 **Distance: 7 miles,** loop from/to Mill Creek Mall
It is approximately a 7 mile trip on flat trails and roads, moderate pace walk, so it shall be an easy hike.
Join us for this leisurely walk to explore the wetlands' unique and diverse ecosystem: Mill Creek Marsh Trail offing the opportunity to view many species of birds with the NYC skyline in the background. Subsequently we'll make our way onto a road which leads us to Secaucus Greenway along the Hackensack River featuring panoramic views of wetlands and a nice view of the American Dream.
**MEET**
We will meet at "Mill Creek Mall" gathering at the front door of T.J Maxx.
( 1-101 Mill Creek Dr., Secaucus, NJ)
**From NYC**-
Take 9:20 am NJ Transit Bus #320 at Port Authority Bus Terminal ($4.25 adult/$1.95 Sr.) to Mill Creek Mall in Secaucus
(stop #30354 = Mill Creek Dr 373'N of Lighting Way around 9:45 am).
Buy round-trip tickets before boarding or simply download NJ Transit App.
The #320 bus is scheduled to leave from Gate 213 but check at the ticket counter to confirm.
**Suggest bringing**:
water, **sunscreen**, snacks, bug sprays and lunch.
**Rain might cancels the event. Check for the weather forecast and I will post a comment by 7:00 am on the day of the hike !**
**We will support each-other as a group but you are ultimately responsible for yourself and having the appropriate gear.**