Palisades interstate park- Giant steps
October 15 @ 12:00 pm

-

5:00 pm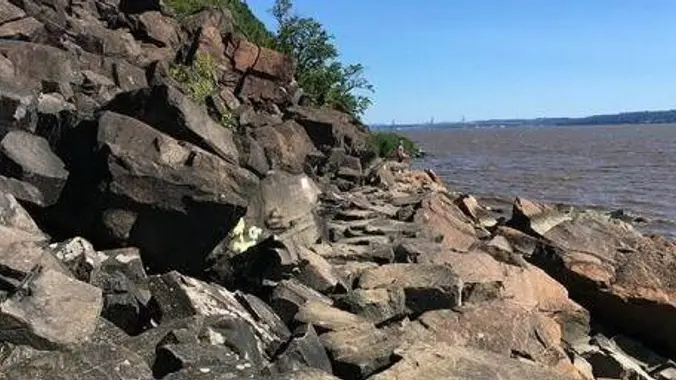 This is a very scenic very beautiful hike meandering over rocks of the Palisades. Hike at your own risk (not for beginners!) Always climbing over rocks but not scaling rocks it's a hike
Scramble over the Giant Stairs – a long section of huge boulders that have tumbled from the Palisades – while enjoying views over the Hudson River into New York.
4.3 miles – Challenging due to scrambling. Surface ranges from flat to very rocky plus nearly a MILE of scrambling over large boulders.
Very steep down and back up from the Shore Trail. Steep cliff drop-offs. Not a great option for dogs and some kids. Avoid when wet or icy.
Shorter: ~2.8 miles – Reverse the route, out-and-back to Peanut Leap Cascade, skipping the scramble.
Option: Loop can also be done in the opposite direction.
Longer: ~10-11 miles – Add Alpine to Forest View to the loop.
Nearby: Alpine to Huyler's Landing; Tenafly Nature Center and Lost Brook Preserve.
Hike Info:
–Trail Map
–Park info
–Interactive Map
–Download GPX
Our two cents:
Fun and unique hike that features the largest rock scramble available in New Jersey… and for this reason, this hike is certainly not everyone's cup-of-tea.