South Mountain Reservation
December 18 @ 1:00 pm

-

4:00 pm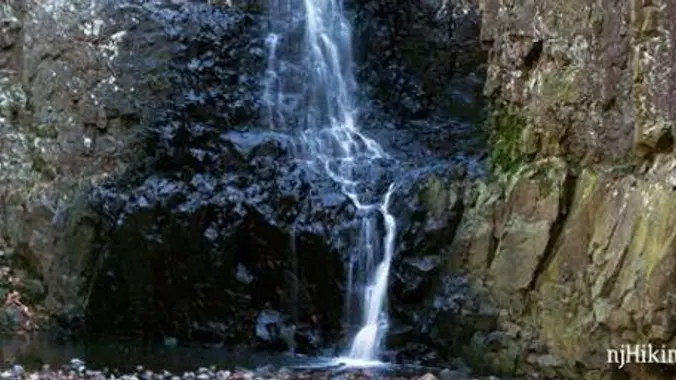 Moderate hike that takes in a viewpoint from historic Washington Rock, Hemlock Falls, and the Rahway River.
6.0 – Moderate, somewhat rocky trails. A few easy stream crossings, and one over the Rahway River that may be tricky depending on water level/rock shifting.
Shorter: There multiple parking areas, trails, and woods roads to create shorter routes. The woods roads also tend to be easier and more level.
Longer: Use the Lenape and Oakdale Trails to add in the other half of the park or extend the route with the Turtle Back trail.
Nearby: Watchung Reservation.
Hike Info:
–Park info 1
–Park info 2
–Trail Map
–Interactive Map
Historic Fun Fact: Washington Rock is where a signal beacon warned the Army at Morristown of the British Army's approach.
Fairy Fun Fact: There are whimsical, tiny "fairy houses" along parts of the Rahway trail, made entirely of natural materials to fit in with the landscape.
Mediavine
The creator of these was revealed in an article in July 2016, "Thumbelina's Secret Architect, Creating Fairy Houses on a New Jersey Trail". Please take only photographs and leave them as is for others to enjoy!
South Mountain and Hemlock Falls
Updated: 5/2020: Page refreshed, not re-hiked. 8/15/17; 12/11/15 – Minor revisions to the description.
Map:
There was an overview map at the trail kiosk that is more detailed than the map online. No paper maps at the park the time we went, print the map beforehand.
A more detailed laminated trail map and guide can be purchased from the South Mountain Conservancy.
Books:
A similar route with detailed instructions and a trail map can be found in Hiking New Jersey and Best Day Hikes Near New York City.
Mediavine
A moderate and a longer option is in 50 Hikes in New Jersey. The park trails are described in the The New Jersey Walk Book.
Parking: N40.72832° W74.30421°
[Locust Grove Parking Area]
From east of the park (westbound) on I-78: Take exit 50 B "Millburn" "Maplewood". At the end of the ramp, you must go right. Drive through 3 traffic lights, not counting the one at the end of the ramp.
At the fourth light (Millburn Ave.), turn left. Drive to the second traffic light (the road makes a turn to the right and becomes a one-way street called Essex Ave.).
Turn right onto Lackawanna Place, go under the RR tracks, and you come almost immediately to Glen Ave. Across the street and a little to the right is a driveway entering the park with a sign "Locust Grove".
*These directions and for other parking areas are this South Mountain Conservancy page.
Restrooms:
None at the trailhead or along this route. Rest area northbound Parkway at exit 142.
Gas stations on Vauxhall either didn't have them or had an ancient out-of-order sign. Porta-johns at the Oakdale and Turtle Back Picnic Area parking lots at the other end of the park.