Sterling Forest-orange trail-6 miles Moderate
December 2 @ 12:00 pm

-

4:00 pm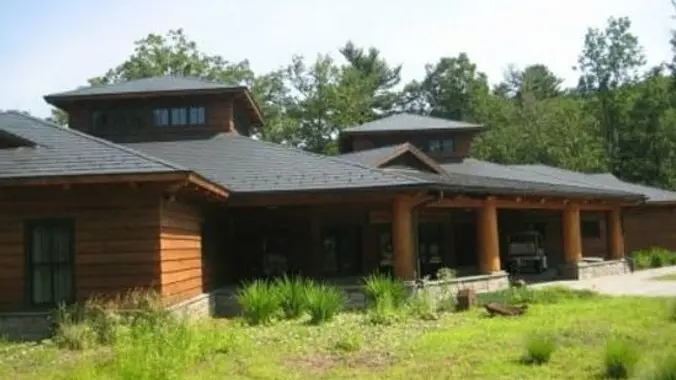 Sterling Forest State Park is comprised of over 20,000 acres in New York and New Jersey. Home to 18.2 miles of the Appalachian Trail, the park hosts over 10 blazed trails. The parkland was originally owned by the Sterling Iron and Railway Company, which mined and shipped iron ore from a number of sites within the park. The last of the mines were closed in the 1920s. Remains of an iron mine still exist at the property and will be seen on this hike.
This is about a 6.5 mile loop hike that begins and ends at the Lautenberg visitor center, taking the Bare Rock and Fire Tower trails. We'll stop at the Bare Rock viewpoint over Greenwood Lake and for an optional climb up the Sterling Forest fire tower.
The trails are rocky and rolling with some steep sections making this 'moderately strenuous'. There are three climbs of about 600 feet in elevation gain. There may also be some muddy sections depending on the weather. It should take about 4 hours to complete the loop.
Restrooms are available at the visitors center and there is a portajohn by the parking area. As with all our hikes, this is for people only, no dogs.
Directions to the Visitors Center: Take I-287 North – merging briefly onto the NYS Thruway (toward Albany) but immediately exiting at 15A onto Rte 17 north (turn left at light). About 1.5 miles later, exit right onto County 72 (Sterling Mine Road). Follow this road west for about 3 miles to County 84 (Long Meadow Road) and make a right turn. Follow Long Meadow Road past IBM for 3.5 miles until you see signs to the visitor center (Sterling Lake Road), a left turn. After a short distance, turn right on Old Forge Rd. Parking lot will be on the right side of Old Forge Rd. Walk across the road to the Visitor Center which has several displays, a ranger and maps. We'll meet in front of the center.
We'll stop at Rhodes Tavern in Sloatsburg (http://rhodesnorth.com/) ; after the hike for lunch and libation.
📌HIKE QUICK STATS:
Max # participants for this event: No limit
Distance: approx 5-6 miles
Duration: 3-4 hours approx
Pace: moderate
Newcomers always welcome.
•Disclaimer•
Please be aware that your Meetup organizers are not tour guides. Expect the same risks and take the same precautions you would take if you were hiking alone. You are solely responsible for your own safety and well-being. By signing up for and/or attending this Meetup event, you acknowledge, understand, accept, and agree that hiking and other outdoor activities can be dangerous and can cause serious bodily injury and possibly death. The organizers of this group and current and former members can not be held responsible or liable in any way for the actions of any participant – including you – at any event. All attendees participate at an event at their own risk and are solely responsible for any damage to their property, and/or any injury to themselves or their guests. By signing up for this event, you affirm that you understand this disclaimer, and that you knowingly and voluntarily agree not to bring any type of claim arising out of or related to this Meetup event against the organizers of this Meetup group.