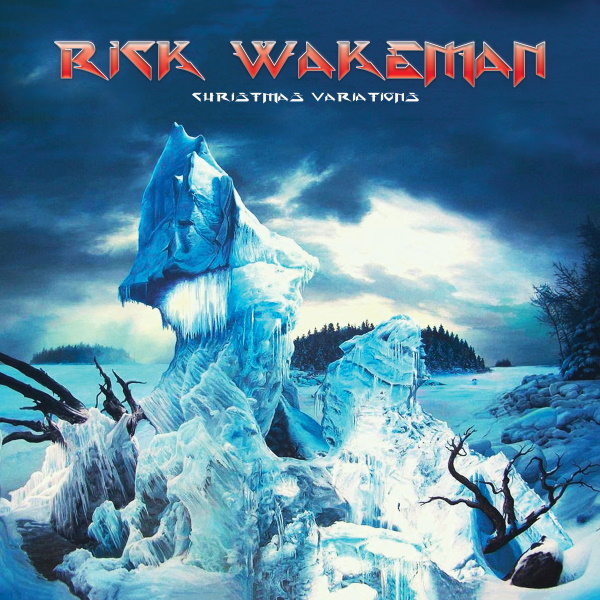 It's now five days before Christmas. What a year, huh? We should have known from the very beginning with people hoarding toilet paper, how crappy it would be. Behind us now…for the most part.
Christmas Music
Whose in the mood, right? No! Still, please put up the tree. Buy some egg nog. We (so far) survived! Many, God bless their souls, and I hope I don't offend by saying that, but due to the pandemic (COVID-19) we are having, many around the world didn't. Hard to look back. It's okay to shed tears. These are sad times! Still, collectivly as human beings, we must go forward. Hard to do, but I try to think positive, even in the most bleakest of times.
It's almost a new year. Hello, 2021. Another voyage around the star, we call our Sun. New vacines here and on the horizon. Lessons learned for future generations because germs that kill, are continually out there lurking and waiting for the next opportune time to pop up. Wash your hands, don't touch your face, stay healthy, and continue doing what it is you're doing because whatever it is, got you this far.
Smile…for here is beautiful music symboling a time when Christians around the world celebrate the birth of their Lord and Savior, Jesus Christ. Others ignore all that, and just trade presents with each other. Whatever you do or don't, in the sky (right now) two giant gas planets align so it appears to us on Earth, a star so bright, that it must have some kind of, deep meaning. To this author, its something that normally occurs every 800 years or so. I follow the science. We can still wish for a better tomorrow.
Rick Wakeman – Christmas Variations (2020 Purple Pyramid)
Track List:
Silent Night
Hark The Herald Angels Sing
Christians Awake Salute The Happy Mourn
Away In A Manger
While Shepherds Watched Their Flocks By Night
O Little Town Of Bethlehem
It Came Upon A Midnight Clear
Once In Royal David's City
O Come All Ye Faithful
Angels From The Realms Of Glory
BONUS TRACKS (exclusive 2020 remastered edition)
Silent Prayer
Amazing Grace (Live At Lincoln Cathedral 2018)
On Rick's website about the album, he says:
I really like this album and intend to add some more pieces at some juncture and re-release it. It really needs promoting around Christmas time to give it a chance, which means money needs to be spent, and as there isn't any, this is another Christmas it won't get heard!!!!
Then Rick adds:
I must admit to playing this myself over Christmas, so give it a try!
"Uncle G" Discusses Rick Wakeman – Christmas Variation (2020)
I love the bonus tracks. Evokes emotion. My ex-wives would be surprised by reading that from me.
The artwork fits like warm winter gloves, on a snowy cold and bitter day.
Back when the studio album was originally released, the winter holiday collection of tunes was nicely received by critics and Rick's fanbase alike.
Mister Wakeman is correct when in a 'roundabout' way, he states, how not too many people actually listen to Christmas songs in July. Seasonal only? Yes, yet I believe Rick stands to be corrected for when music captures a time and the imagination of others, it can be played anytime. If in July, and the mood strikes, then so be it. I suggest with good headphones because it may confuse those as to what part of the year it is, should they stumble within earshot and recognize the tunes playing.
"Uncle G" Rates Rick Wakeman – Christmas Variation (2020)
Using the one to five star rating system, whereas one star means it sucks dirty snowballs, to five stars which mean you can buy it for your Mom as a last-minute Christmas present, "Uncle G" rates the new and completely remodeled Rick Wakeman – Christmas Variations…5 VERY bright stars! And here's why.
It's Rick coming across on all cylinders. In my mind I could see him playing, eyes closed, focusing on the parts, seconds before playing them. Mixed well, along with good production, the sound is almost akin to Rick being in the same room with you. More so with a high quality audio system. That's all what comes out of the speakers. Played with emotion and pazazz.
Uncle G's Favorite Track – Rick Wakeman: Christmas Variations (2020)
Every single composition, for 'various' reasons, including the two extra tracks. My favorite? I'm an old altar boy, so maybe that has a little to do with my pick? Right this very minute for me, it's a Sunday. I have to go with the timeless classic; Amazing Grace.
Final Sales Pitch: Is available NOW; digital, digipak CD, and a glorious 2LP colored vinyl set in a gatefold jacket! So play it aloud at Christmas parties with hundreds in attendance. Accounts on where on the Earth you are. For now, make sure you all are wearing masks, and are 6 feet apart. And again…please wash your hands. Next year will ROCK compared to what is going on today. Trust me. So turn down the lights, find a willing partner (if in the mood and tried of doing it yourself), put on Rick's Christmas Variations, and let the merriment commence.
Uncle G's Helpful Website Information
To Order The Album: https://orcd.co/rick_wakeman_christmas_variations
Rick Wakeman Official Website: www.rwcc.com
Cleopatra Records: www.CleopatraRecords.com
Purple Pyramid Official Facebook Page: www.facebook.com/PurplePyramidRecords/
Promotion/Publicity provided by Glass Onyon PR (William James) – www.glassonyonpr.com