Mt Minsi 5 mile loop Wolf Rocks Scramble on the AT
February 25, 2024 @ 12:30 pm

-

4:00 pm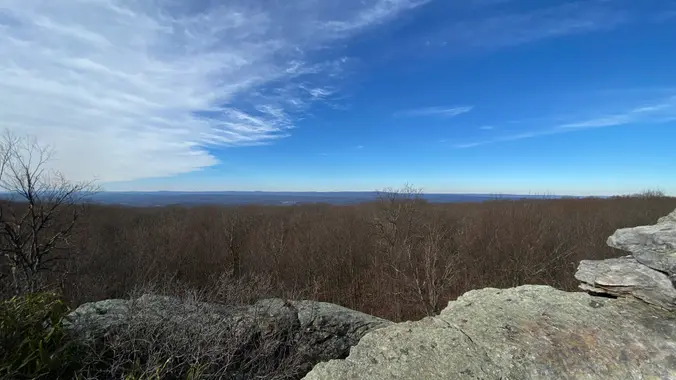 Parking is extremely limited for this delightful little hike. So We will meet at the visitors center in Stroudsburg and shuttle up in several cars. Volunteers appreciated to drive people
Enjoy this 5.0-mile loop trail near Delaware Water Gap, Pennsylvania.
At first glance this is a great mostly flat ridgeline walk that pretty much any level hiker could manage and enjoy. About 3 miles in we hit a nifty section of the AT that is very rocky and might alarm some novice hikers.
The trail is a basic figure 8 after leaving the (quite small) parking area, alternating betwwhite and blue trails.
The views are breathtaking from the rocky ridge.
Overall , experienced hikers will enjoy this and adventurous beginners will probably be ok.
Due to the challenging rocky parts we will not attempt if it is rainy or icy
This is a very popular area for birding, hiking, and running, so you'll likely encounter other people while exploring. The trail is open year-round and is beautiful to visit anytime.
Dogs may struggle wthis hike when we hit the rocky sections and it is not recommended for them.
However, you are welcome to bring your dog at your own risk
This trail is well marked, in good condition and easy to get to.
After the hike we will have dinner and drinks at The Deer Head restaurant and bar
They have AMAZING live music!
$15 cover after 5
But it's so worth it!!